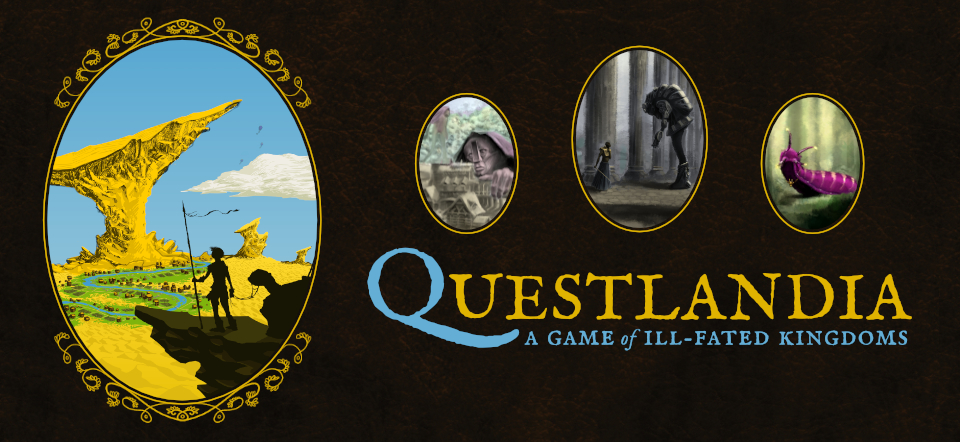 Questlandia: 2nd Edition

What matters most in the face of collapse?
In Questlandia, you and your friends will invent a world from scratch. It might be fantastic or bizarre, from a remembered past or imagined future.
You'll paint a picture of your society and its people, their laws and customs, how they live and how they dream.
But your society is failing.
As you play, your characters will attempt to find beauty and purpose amidst the chaos of a changing world.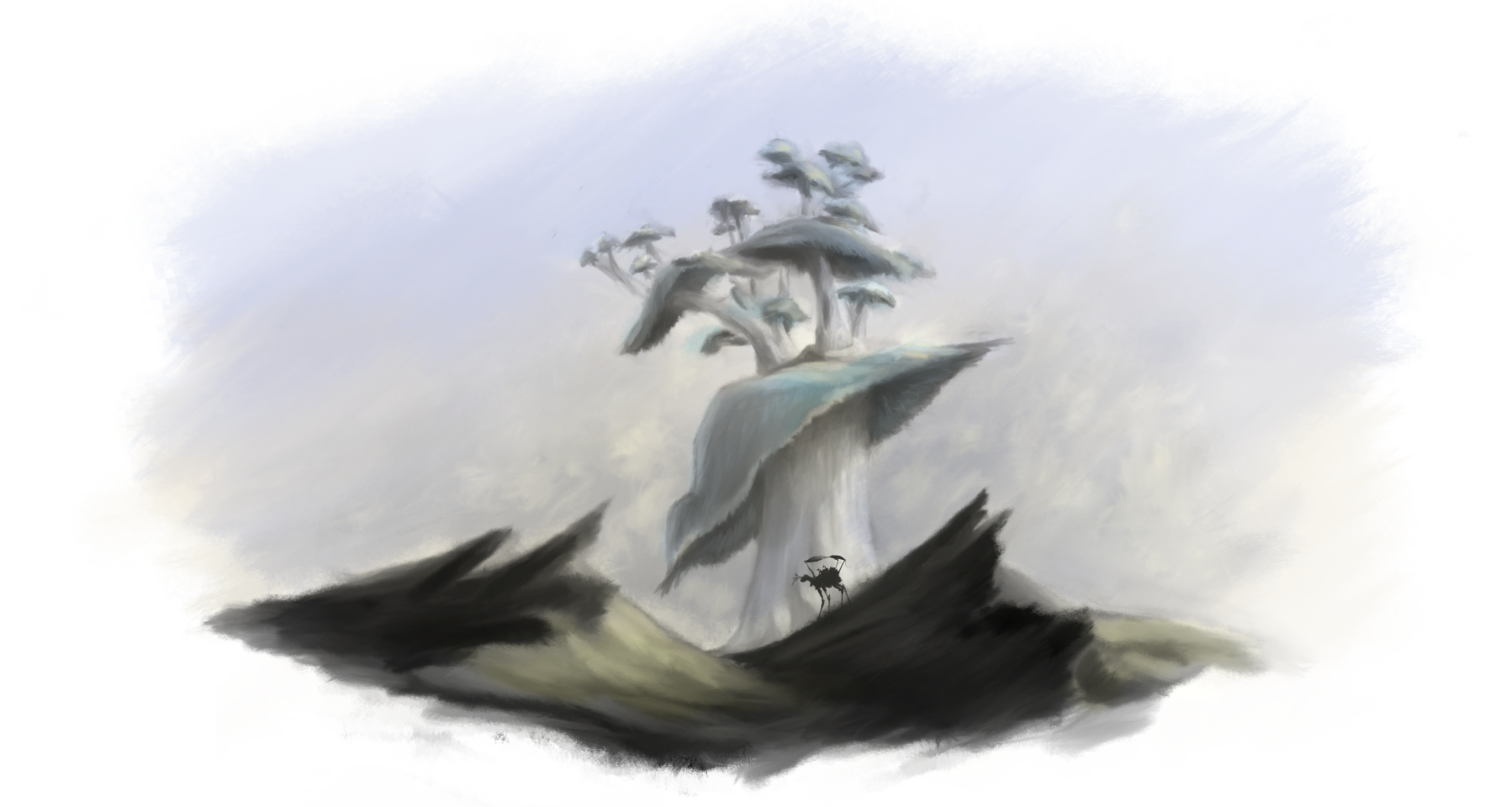 4-6 hours • 2-5 players • No GM, no prep
Questlandia is a tabletop roleplaying game that creates fantastical worlds in states of change. It may be medieval fantasy in a ghost-haunted kingdom, neo-noir in a roboticized undercity, or microscopic slipstream suburbia in a puddle.
The possible settings are boundless, but will always come from the interests of those at the table. Bring in real-world themes that intrigue you, references that inspire you, worldbuilding that follows your curiosity.
Questlandia explores themes of social hierarchy, individual responsibility, and climate change. Realities that are hard to escape, even if you live in a puddle and are very small...

Is the game for me?
If you like fantasy and sci-fi stories that take place in strange worlds with looming environmental and social troubles, we think you will like Questlandia. It can tell stories similar to The NeverEnding Story, Princess Mononoke, FernGully, or even The Expanse. It leaves room for everyone at the table to frame the type of story they want to tell, and the intensity of the themes.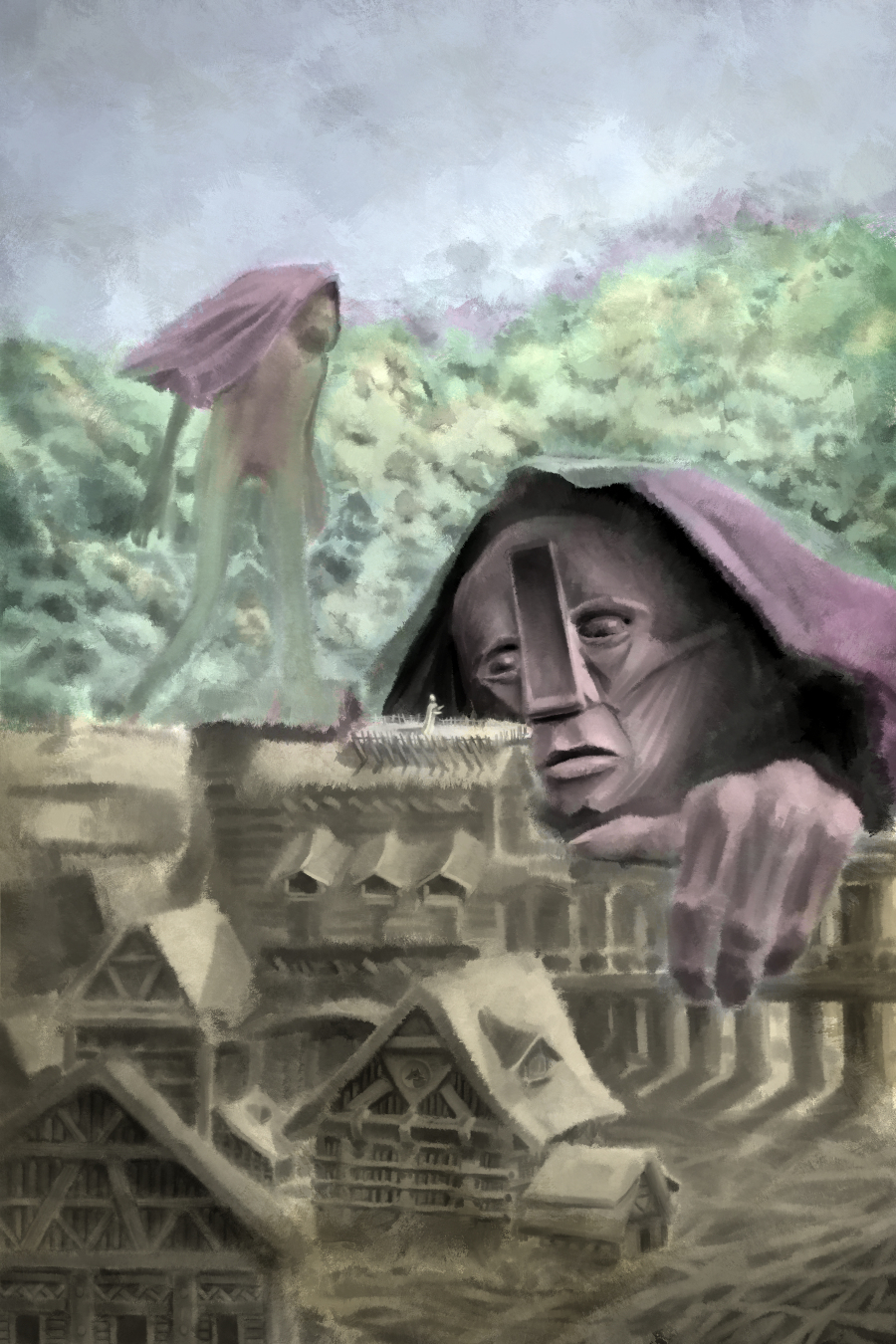 How does it play?
Questlandia uses a standard deck of playing cards and six-sided dice in two different colors. The cards and dice act as oracles to guide worldbuilding and storytelling.

At the beginning of the game, you'll start with just two pieces of information: your kingdom's ambition (determined by the roll of a die) and your kingdom's initial troubles (determined by the suits on a number of playing cards). From there, your group will come up with your kingdom's strange features and norms.

You'll take on the role of one character living in the society you created. Your character has relationships with the other characters at the table, a weakness that both aids and tempts them, a grand goal they're striving to achieve, and two obstacles standing in their way.

Each of Questlandia's scenes spotlights a single character. Every scene has three outcomes, which can impact your character or the world as a whole. Friendships can be gained or lost, obstacles can be mastered or multiplied, your society's troubles can be healed or escalated. It all depends on how you use your dice.

You and the opposition will both roll a pool of dice. The opposition will put forward their three highest results. Those are the numbers you have to beat for an outcome to go your way. But no matter how well you roll, you can only pair two of your dice against the three. Something always goes wrong.

Still, by choosing your pairs, you'll be able to shape the story. You might prevent a rebellion at the cost of a trusted friendship. Or you could let the kingdom fall into chaos, but revive your lost love. Is it worth delaying your dreams to give a flawed society another chance?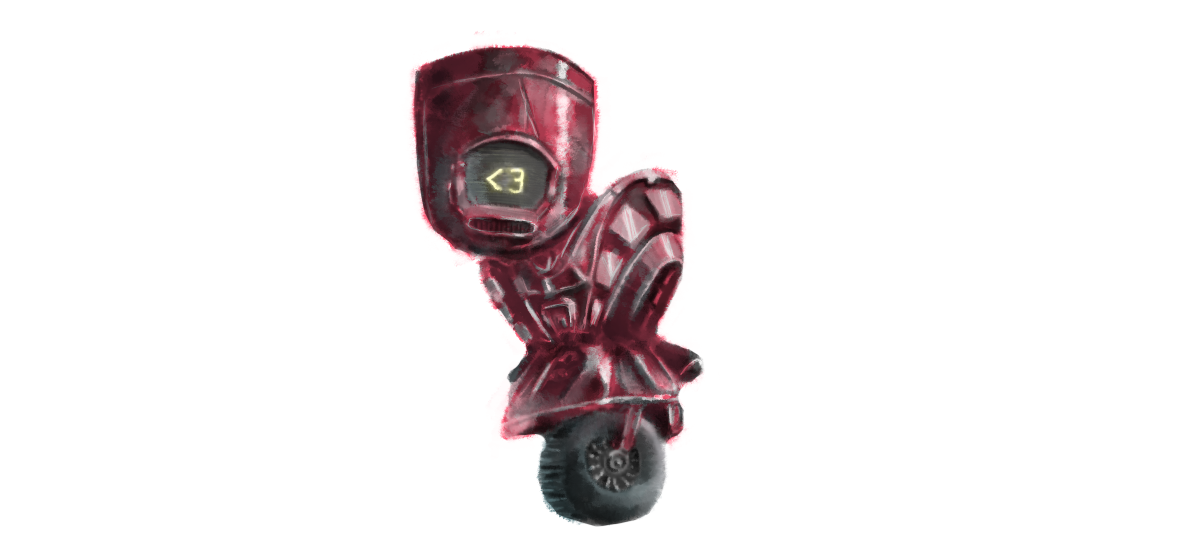 What's new in the 2nd edition?
Questlandia is the first roleplaying game we designed, way back in 2014. We think the updates we've made in this edition honor both the enthusiasm and imperfections of the original game, while improving rule clarity and guidance. We couldn't stop ourselves from adding a lot more, too:

A redone, full-color layout
Heaps of new art
Interludes that create storytelling and mechanical depth
Distinct weaknesses that each impact dice in a different way
Rules for 2-player games

A variant to revisit a kingdom from a previous game
Redesigned printouts for characters, scene resolution, and more
New examples to better illustrate old and changed rules
and a million little improvements to the writing, layout, and mechanics
We think Questlandia is fun, easy to play, and tells stories that have stayed with us for a very long time. We hope you like it too!
- Hannah and Evan
Purchase
In order to download this game you must purchase it at or above the minimum price of $12 USD. You will get access to the following files:
Questlandia 2nd Edition PDF (Spreads Layout)
33 MB
Questlandia 2nd Edition PDF (Single Page Layout)
33 MB
Questlandia Printouts - CHARACTER SHEET
153 kB
Questlandia Printouts - CAST, RESOLUTION, SEQUENCE of PLAY, MAP
238 kB
Questlandia Printouts - FACET CARDS
1 MB